Designing with Hardwood Veneer with AWI | Tacoma Tech Talk [Zoom]
Description
Architectural Woodworks Institute's AWS 208 Designing with Hardwood Veneer
Speaker: Margaret Fisher, AWI
This program will provide technical information on planning decorative interior wall and fixture surfaces with beautiful hardwood veneer including:
Wood veneer production

Slicing methods and specification
Grain and figure; how they affect your design
Grade requirements: allowable characteristics & identifying defects, availability
Avoiding specification errors
Practical limitations to what you can do with wood veneer
Leaf to leaf matching, Panel matching, Room matching
Sketch faces
Credit Value: 1 LU and 1 HSW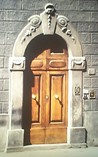 Learning Objectives:
1. Learn the six critical elements of specifying hardwood veneer on a project.
2. Learn how to match veneer styles to achieve a desired design.
3. Understand the measurable qualities and properties of wood veneer grades.
4. Recognize the importance of adequate specification to protect the integrity of the design vision.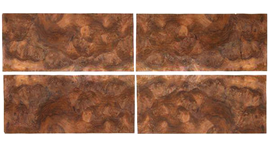 11:30 - 12:00 pm Checking in "CSI Squares" Ask and Learn
Noon Presentation
1:00 pm Questions & Answers/ Closing
Register online by Tuesday, November 16, 2021 to get the Link for the meeting.