Executing the Construction Contract | Tacoma ZOOM Event
Description
Executing the Construction Contract | Tacoma ZOOM Event
(Approved for 1 AIA LU credit)
.
Speakers: Tim Casad, Craig Greene, Heidi Buchberger with Lydig Construction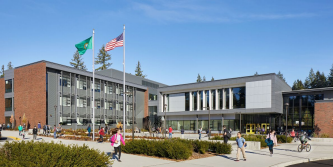 PROGRAM
Understand the primary differences between D-B-B, GC/CM, and PDB, and its impact on the O/A/C relationship.
Explore opportunities for collaboration between the Design Team and Contractor during the design phases of a project.
Understand how the design schedule and clear documentation can impact procurement and construction.
Discuss how leveraging the involvement o subs early on supports overall project success.
SCHEDULE
6:00pm-6:30pm "CSI Squares" Ask and Learn
6:30pm Presentation
7:30pm Questions & Answers/Closing
.

Reservations: Guests always Welcome
Need to register to obtain Link for Meeting

| No Cost
Register by Wednesday, May 4, 2022 to receive ZOOM Link.