Goldendale Observatory Renovation & Addition [ZOOM] - Olympia Lunch Olympia Lunch
Description
Goldendale Observatory Renovation & Addition [ZOOM] - Olympia Lunch.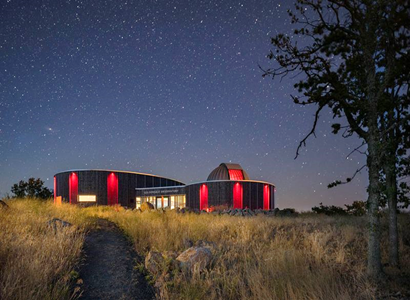 Presented by Patano Studio & Washington State Parks
Hear about the Observatory's history and its relationship with Washington State Parks
Learn about an Observatory's special Design Parameters
See how the Design process helped to add value and enhance programs.
Lessons Learned from Design & Construction
.
CHRISTOPHER PATANO, AIA, DBIA
STUDIO DIRECTOR at Patano Studio Architecture in Seattle, WA
EDUCATION University of Pennsylvania, Master of Architecture II , 1997
Principal and founding partner of Patano Studio Architecture, Christopher is the lead architectural designer for this contract with 25 years of experience. Christopher's architectural vision emphasizes a structural resolution and specific material language overlayed with straightforward programmatic solutions. As director of Patano Studio, Christopher Patano, AIA has focused his firm's work on public facilities for public clients. Christopher's work over the past 18 years has elevated the design quality of projects in the public sphere. His commitment to design, the user experience and public projects examining societies' interaction with the natural world, has been recognized with international and national design awards.
.
11:45am-12:00pm | Sign-In and Social
12:00pm-1:00pm | Presentation
.
Register online by Thursday, March 18, 2021.
ZOOM Link will be sent the day before the event.