Home at Last YWCA Building & Virtual Tour [ZOOM] Multi-Family at YWCA
Description
How Panelized Walls Helped the YWCA's "Home at Last" Building
[Approved for 1 LU]
.
Hosted by Korsmo
.
Presented by Stephen Murphy, Jeff Barton, Alan McDaniel and Dan Mundle from Korsmo Construction
Contact: 253-582-6712
.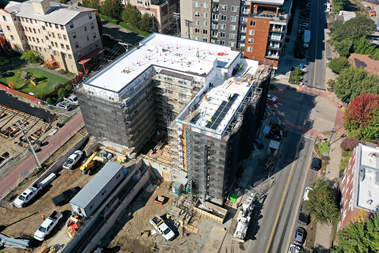 Learn how panelized wall systems expedite the schedule.

How virtual design & construction saves project time and money.

Benefits realized working with subcontractors in preliminary design.

Discover efficiencies learned.

Virtual Tour of the Building.
.
- 6:15pm for a 6:30pm Sign-in and social.
- 6:30pm Presentation.
- 7:30pm Q&A / Closing.
.
Register online by Wednesday, February 3, 2021.
ZOOM Link will be sent the day before the event.