CSI Mt. Rainier Chapter
President's Message May 2022
More Information Coming Soon.
Robert More, AIA, CSI-CDT, LEED AP BD+C | project architect | McGranahan Architects
---

April Stokesberry was the Immediate Past President of the Puget Sound Chapter and a future leader for the Northwest Region. Her tragic death in an automobile accident on Sunday April 24, 2022 was a shock to all who know her.
She was a funny, fun loving, and great friend and will be greatly missed. Conventions and get-togethers will not be the same. Our hearts and thoughts go out to her family with our deepest regrets.
Please join April Stokesberry's family, friends and colleagues in a Celebration of Life 1:00 pm on May 7th, 2022 at the Cornerstone Community Baptist Church (25030 Military Road So., Kent, WA 98032). Donations in her honor will be accepted by Enumclaw Music for lessons and musical instruments for children in need. Enumclaw Music is currently setting up a 501(c)(3) to accept those donations - Contact David Bozich for information at (360) 825-1191.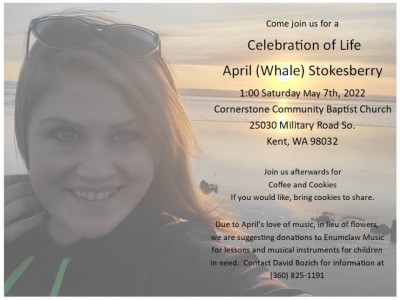 ---
Construction Specification Institute (CSI) is a national association of commercial-level construction professionals dedicated to improving construction communication through:
Certifying professionals who work with construction documentation

Offering continuing education for professionals affected by construction documentation
CSI is unique in the industry in that its members are a cross section of architects, engineers, designers, specifiers, contractors, owners, facility managers, building materials suppliers, and others who are touched by construction documentation.
---
The Mt. Rainier Chapter
Who are we? Everyone! (in Construction)

What do we do? Everything (in Construction)

Don't call us Spec Writers - we are so much more than specifications!

We synchronize our talents and share our knowledge.

We are equipped to build something extraordinary.
---

Knowledge is Half the Battle!

We are happy to share the Portland Chapter's newest contribution: Vendor Directory

Here's a blurb from their website:
We are publishing a little project we have been working on during the last months. We thought it would be great to emulate what used to be a directory of all the vendors that are members of the Portland Chapter. Vendors are such a critical part of our chapter, active in many committees and supporting us in anything we do. So, mostly Russell from WindowTech, put together what can now be found here. We are hoping this opens the opportunity to renewed connections between our members and broadens what the Portland CSI Chapter can do specifically for our members who are or represent manufacturers.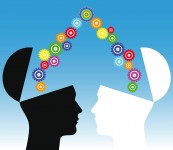 ---
Sponsorship Opportunities: Click HERE!