CSI Mt. Rainier Chapter
October 2020 - President's Message
What began as a temporary change to how we conduct business, has now become the new normal.

And your CSI Chapter is virtually following suit by way of Zoom.

Although presentation format has changed, Mt. Rainier Chapter is still providing interesting and relevant topics along with entertaining interludes.

Join us on October 1st for a presentation on "What's New in the 2018 IBC and Energy Code", and at Noon on October 16th for a discussion and virtual tour of the new "Tumwater Brewery & Distillery District."

Meetings are typically held on the first Thursday of the Month beginning at 6:15pm.

Register on the CSI Mt. Rainier website (www.csimtrainier.org), you'll receive a passcode the day before the event to join - then just sit back and enjoy!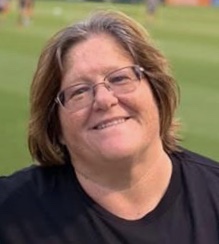 Poppy Bushnell, CSI, CDT
Construction Specification Institute (CSI) is a national association of commercial-level construction professionals dedicated to improving construction communication through:
Certifying professionals who work with construction documentation

Offering continuing education for professionals affected by construction documentation
CSI is unique in the industry in that its members are a cross section of architects, engineers, designers, specifiers, contractors, owners, facility managers, building materials suppliers, and others who are touched by construction documentation.
The Mt. Rainier Chapter
Who are we? Everyone! (in Construction)

What do we do? Everything (in Construction)

Don't call us Spec Writers - we are so much more than specifications!

We synchronize our talents and share our knowledge.

We are equipped to build something extraordinary.
Member Spotlight - Why did you join CSI?
"I initially joined CSI with hopes to gain the technical knowledge needed in the construction industry, and quickly found that the face-to-face professional relationships are just as important." ~ Kathy Leonard, MSGS Architects / Olympia Program Chair.
"Good people. No stuffed shirts. Interesting programs." ~ Dave Bates, OAC / Chapter Member
Website Advertisement: see availability HERE.