CSI Mt. Rainier: New Board Member Introduction & Awards [ZOOM Presentation] 2020 Board & Awards
Description
​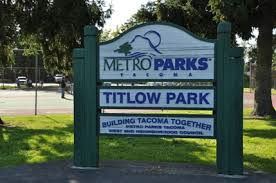 ZOOM PRESENTATION
Must register to obtain link for Zoom meeting.

ZOOM link will be sent the day before the event.
.
Join us at 6:15pm for a virtual picnic.
BYO: BBQ, chips, burgers, dogs, salads, and beverages. It's a virtual picnic - have anything you want!
It's been way too long and it doesn't appear that COVID-19 is going away anytime soon. So, we'll start the new year with an on-line celebration, pretending we're at Titlow Beach as originally planned.
We'll introduce and welcome this year's chapter leaders, recognize outstanding contributions to our Chapter, and play our own version of Jeopardy to see if our brains have completely atrophied during the shutdown.
.
Hosts:
- Donald Hamm, Immediate Past President
- Poppy Bushnell, President
- Leo Emerson, Awards Chair
- Kathy Leonard, Olympia Program Chair
.
Time:
6:15pm-6:30pm - Start
6:30pm-7:45pm - Presentation
.
Welcome to the new normal. Join us, Mount Rainier Chapter CSI, from the comfort of your home or office for our monthly meetings via Zoom. And although we are not meeting in person to discuss local construction industry happenings, we will continue to bring you current and relevant topics along with AIA and CSI Continuing Education credits.
Already lined up are: an in-depth look at the new 2018 IBC Code; a presentation on and virtual tour of the Craft Brewery & Distillery District; and Miller Hull's presentation on "Designing U.S. Embassies". Our 'Tacoma' meetings occur on the first Thursday of the month at 6:30 pm while our 'Olympia' meetings will typically be held on a Friday at 12 noon.
So, grab your favorite libation and Zoom on over!