Washington Bldg Steel Work Renovation | Tacoma ZOOM Event
Description
Washington Building Steel Work Renovation
Superior Steel & Ironworkers
Speakers:
Jim Edwards | Founder and Owner: A third generation ironworker, 40 years in the industry from the Columbia Tower, University of Washington and the largest road span lift on I-90. Starting out in the apprentice program, he has worked for numerous large General Contractors, steel erection companies and opened Superior Steel in 2006. Experienced ironworker in structural steel erection, seismic upgrades and retrofits in the commercial, medical, transportation and education fields.

Patricia Tremaine | Project Manager & Business Development: A landscape architect that transitioned int project management in 1990 working for private developers, utilities and general contractors in the Puget Sound area in both commercial and high-end residential fields.

Objectives:
What work ironworkers perform: Structural steel erection, rigging and lifting, metal stairs, railings, canopies, elevator guides, seismic upgrades and retrofits.
How do they perform their work: The challenges, logistics and sequencing; weather, coordination on big job sites.
Work performed at the Washington Building in Tacoma: Structural cross bracing, seismic retrofit, major stairway installation.
Constructive feedback for architects and engineers, lessons learned from 40 years in the field.
6:00 - 6:30 pm "CSI Squares" Ask and Learn
6:30 pm Presentation
7:30 pm Questions & Answers/ Closing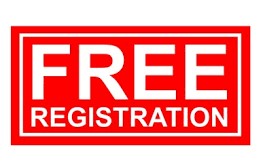 Register to get the Link for the Meeting.